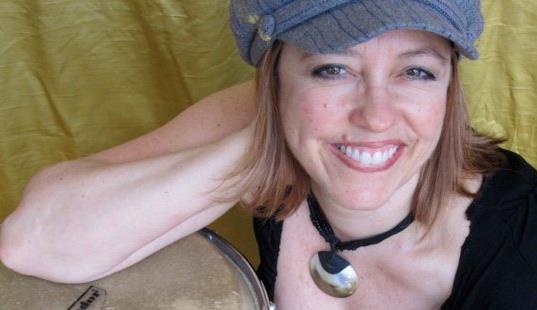 Jennifer Benorden, CMT, LMT
With nearly 20 years of experience in massage therapy and the healing arts, Jennifer brings a unique kind of attention to her clients. Her primary objective with every session is to draw people more fully into their bodies and out of their minds. Her slow, nurturing, attentive touch and her understanding of multiple layers of embodiment, usage, function, and form transports her clients to a deep restorative place. During this resting time, the body awakens to its own innate healing potential, and through flooding the system with oxygen, increased circulation, gentle stretching and soothing soft-tissue massage, clients walk away feeling restored, renewed, and in-touch with themselves in new ways.
Philosophy
The body is a healing machine. For the optimum healing to occur, one must regularly descend into a state of true rest -- a state regularly achieved with therapeutic bodywork. Once in the theta state of half dreaming/half-waking, you are able to really apply your own innate healing abilities to the areas being addressed by your therapist, and connect more intimately to the felt experience of each area of your body. In this non-thinking, heightened feeling state, you are able to "feel into" yourself, awaken breath, oxygen, awareness, and connection with your inner healer. With your kind, compassionate awareness, muscles soften and release, joints open and relax, the mind eases its grip on well-being, and healing can and does occur! It's pretty great.
Why I do what I do:
I love supporting people in their health. It brings me great joy each time I see a client letting go, letting it in, and leaving my office in a hazy glow of new self-awareness and restoration. I love being able to work creatively and clinically at the same time. It feeds my Gemini nature! I love the complex dynamics which intersect in my work including biological function, physical history, spiritual issues, neurological function, emotional patterns, and so much more.
When I'm not at my office working here is where you might find me: at Soul Motions or Open Floor Dance practice; performing live, original music at a show; listening to live original music anywhere; on my bike; cooking and making cool yummy vegetarian meals; at my computer developing a new film project; on a hiking trail or swimming laps; out with friends laughing and carousing. You can see my past film work here: www.holycrapthefilm.com
Education:
Massage Certification, Body Therapy Center - 1996
Hot Stone Massage, 1997
Lomi School Somatic Training, 1997 - 2001
Alexander Technique - student of Gina Chapin, 1999
Somatic Presencing, Esalen Workshop - 2001
Orthobionomy - 2002
Shamanic Medicine Wheel training with Alberto Villoldo - 2002 - 2004
Women's Group Facilitator - 1999 - present
Ayurvedic Marma Point Massage Training - 2003
Orthopedic Massage with Whitney Lowe - 2006
Maya Abdominal Massage - self-care principals, 2007
Foot Reflexology - online course, 2008
Prenatal Massage - 2009, 2012
Deep Tissue Massage, SF School of Massage - 2011
Reiki Level 1 and 2 - 2009, 2011, 2015
Craniosacral Massage with Cator Shakoy - 2009, 2011